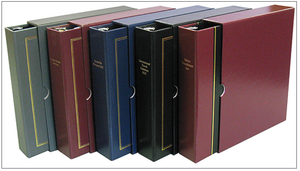 Our LLC and Corporation Compliance Kit includes:
The entity name is stamped on the spine of the binder, either Horizontal, Vertical Straight or Vertical Sideways.
Inside front cover for business cards and a CD-ROM.
Three D locking metal ring binder.
Hand embossing seal with seal pouch.
Colors: Black with Gold Trim, Black with Silver Trim, Blue with Silver Trim, Blue with Gold Trim, Burgundy with Gold Trim, Green with Gold Trim, and Burgundy & Black. 
Why Choose DBI Global Filings, LLC?
Live, U.S.-based Customer Service Staff
Exceptional Service
Competitive Pricing
Price Transparency -- No Hidden Fees
100% Satisfaction Guarantee
Easy Contact by Phone, Email or Live Chat