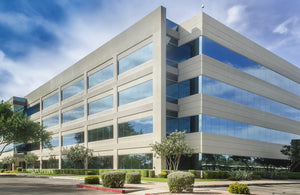 Our virtual office address service includes the following:
Professional business address to use on your letterhead, business cards, domain registrations, bank accounts, contracts, invoices, receivables, vendors, etc.
Weekly mail receiving and forwarding to an address of your choice. Postage charges to forward mail are additional.
USA Phone Number with Utility Bill Proof (Additional service fee of $247 per year if ordered with virtual office.  Utility company charges $69 per month plus nominal governmental fees and taxes based on state selected.) 
For a list of available states and service fees, click STATE on this order form.
PLEASE NOTE: Our virtual office address service is NOT a co-working location. It is a professional business address. In addition, you cannot use this address as your registered agent address. For registered agent address services, please see this page.
For more detailed information about Virtual Office Addresses, click here.

Terms and Conditions:  All sales final. No refunds -- partial or full.  Please be sure that you want this service.